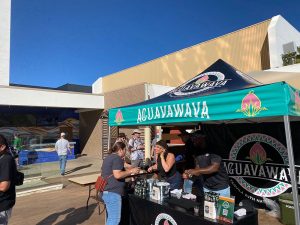 Our friend, Stefphon Jefferson, and his partner, Luis Rosales, owners of Aguavawava, recently participated in the Beer and Chili event at the Grand Sierra Resort with 3000+ people. They won People's Choice Alcoholic Beverage by 51 percent. "Aguavawava is the Original Guava Tequila Cocktail that is incredibly refreshing and made with premium tequila and all-natural guava."
Check out the video: https://www.canva.com/design/DAFPOb6YGxo/watch.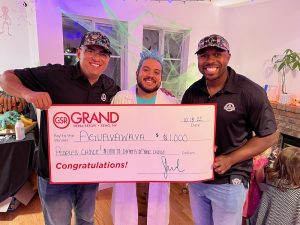 Stefphon and Luis are generously donating $1000 of their prize money to For Kids Foundation! Says Jefferson, "This is a non-brainer for us. We love to support as much as we can."  They are set to be in the #1 Sports Bar in the country (Chickie and Petes) and ready to onboard with Costco stores in Reno, Sparks, and Carson City. Way to go GUYS!