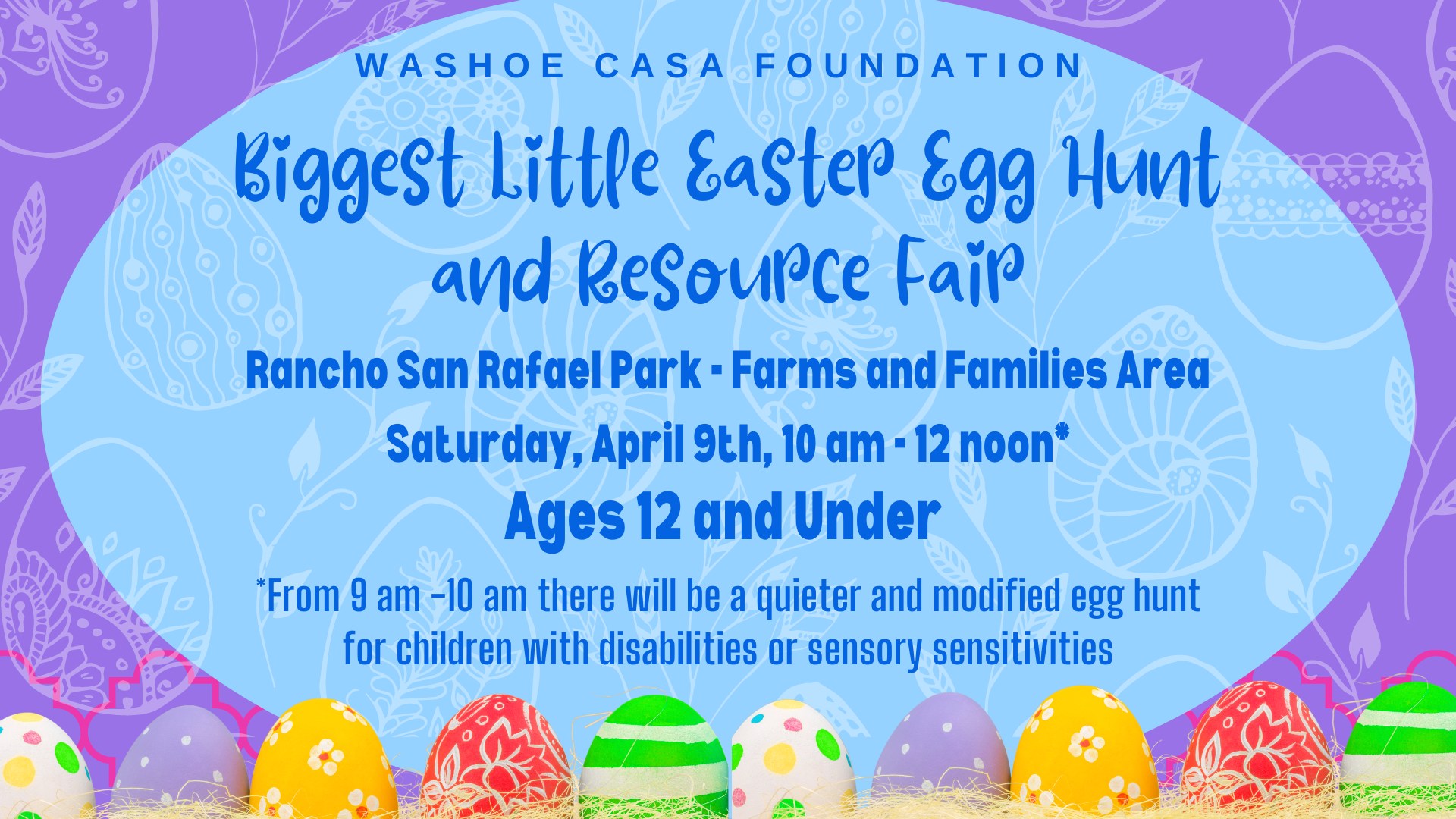 Come rain or shine (or snow!), For Kids Foundation is partnering with greater than 35 organizations to host the first-ever Biggest Little Easter Egg Hunt and Resource Fair Saturday, April 9, 2022, at Rancho San Rafael Park, Reno.
We'll have 46,000 allergy-free/treat-filled Easter eggs (in large part donated by The Bridge Church) plus 200 Golden Eggs (donated by the Reno Police Department) scattered across Rancho San Rafael in the Farms and Family Area for children, ages 12 and under, to hunt and collect. Festivities run from 10 a.m. to noon.
A quieter and modified egg hunt for children with disabilities or sensory sensitivities runs from 9 to 10 a.m.
The Biggest Little Easter Egg Hunt is free, open to the public, and no registration is required. Snacks and water will be available during the event.
Attendees can visit 35 different resources tables with games and/or other activities to entertain the kids while adults receive valuable information about children's services from local organizations. Visit For Kids Foundation's table and to say HI!
Washoe CASA Foundation and Prevent Child Abuse Nevada remind the public that April is National Child Abuse Prevention Month. This is time to remember that we can each play a part in promoting the social and emotional well-being of children and families in our community.
Contact: Tiffanie Story, Washoe CASA Foundation Board Trustee/CASA Volunteer and Event Coordinator,tsvocalstudio@hotmail.com or 775-225-2689.